Laminate

Welcome to Unique Flooring and Interiors Service – Your Laminate Flooring Destination!
Discover the perfect blend of style, durability, and affordability with laminate flooring from Unique Flooring and Interiors Service. Our commitment to delivering high-quality flooring solutions has made us a trusted name in the industry. Whether you're looking to revamp your home or enhance your business space, our laminate collection offers a range of options to suit your unique preferences.
Why Choose Laminate Flooring?
Laminate flooring has gained popularity for its ability to mimic the look of natural materials, while also offering exceptional durability and ease of maintenance. Here's why laminate might be the ideal choice for your space:
Aesthetic Versatility: From hardwood and stone to tile and exotic patterns, our laminate collection offers an array of styles that can match any interior design vision.
Durability: Laminate is designed to withstand the demands of daily life. Laminate flooring takes its durability a step further with its waterproof and water-resistant properties. It's resistant to scratches, dents, fading, and moisture, making it an excellent option for high-traffic areas and active households.
Pet Nails and Kids: We understand that homes are sanctuaries for families, and families often include four-legged members and spirited youngsters. Resistant to scratches caused by pet nails and the occasional mishaps of children, laminate endures the joyous chaos of family life without compromising its appearance.
Easy Maintenance: Cleaning laminate floors is a breeze. With a simple sweep and occasional damp mopping, your floors will maintain their beauty for years to come.
Affordability: Enjoy the look of luxury without the high price tag. Laminate offers a cost-effective alternative to natural materials, allowing you to achieve the aesthetic you desire within your budget.
Our Laminate Collection:
At Unique Flooring and Interiors Service, we've curated a diverse range of laminate options to cater to different styles and preferences, featuring renowned brands such as Galveston:
Wood Grain Finishes: Capture the timeless beauty of hardwood with our wood grain laminate options. From classic oak to rich cherry, these laminates bring warmth and character to any room.
Contemporary Patterns: For those seeking a more modern and unique flair.
Expert Guidance:
Choosing the right laminate flooring involves considering factors such as style, durability, and installation. Our experienced team at Unique Flooring and Interiors is here to guide you through the selection process. We'll help you explore options that align with your vision and provide insights to make an informed decision.
Professional Installation:
Installing laminate flooring requires precision and expertise to ensure a flawless result. Our skilled installation team is dedicated to bringing your vision to life. From accurate measurements to seamless installation, we take care of every detail to ensure your laminate floors look stunning and perform exceptionally well.
Why Choose Unique Flooring and Interiors for Laminate Flooring?
Quality Selection: Our diverse laminate collection ensures you'll find the perfect style for your space.
Expert Advice: Our team offers personalized guidance to help you make the best choice for your needs and preferences.
Skilled Installation: Our installation experts guarantee a flawless and professional installation process.
Durability and Style: Enjoy the best of both worlds – the durability of laminate and the beauty of various design options.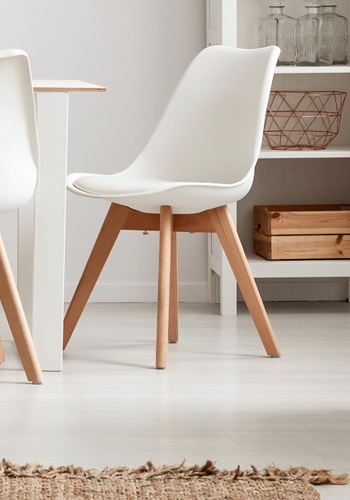 Elevate your space with the elegance and practicality of laminate flooring from Unique Flooring and Interiors Service.
Contact us today to explore our collection and begin your journey towards a stunning and enduring flooring solution.