Hardwood

Welcome to Unique Flooring and Interiors – Your Hardwood Flooring Destination!
Experience the timeless beauty, warmth, and authenticity of hardwood flooring with Unique Flooring and Interiors Service. As a premier provider of high-quality flooring solutions, we take pride in offering a diverse range of hardwood options that cater to your unique style and preferences. Elevate your space with the natural elegance that only hardwood can bring.
Why Choose Hardwood Flooring?
Aesthetic Appeal: The unique grains, patterns, and colors of hardwood create a sense of warmth and sophistication that complements any décor style.
Durability: Hardwood is renowned for its strength and longevity. When properly cared for, it can last for generations, making it a worthwhile investment.
Variety: From rich and traditional to sleek and contemporary, our hardwood collection encompasses a wide array of wood species, finishes, and designs, featuring renowned brands such as Mercier, Bruce and Horizon Wood Products + Somerset, R.A. Siegel, Mohawk.
Value Enhancement: Installing hardwood flooring can increase the value of your property, making it an attractive choice for both homeowners and investors.
Our Hardwood Collection:
At Unique Flooring and Interiors Service, we've curated an exquisite selection of hardwood options to suit diverse preferences:
Classic Oak and Maple: Experience the timeless allure of oak and maple hardwoods, known for their durability and versatile aesthetics.
Exotic Species: Discover the beauty of exotic hardwoods, such as Brazilian cherry, tigerwood, and bamboo. These species showcase unique colors and grain patterns that make a statement.
Engineered Hardwood: For spaces where traditional solid hardwood might not be suitable, our engineered hardwood options offer increased stability without compromising on beauty.
Finishes and Stains: Choose from a range of finishes and stains that enhance the natural characteristics of the wood, creating a look that is uniquely yours.
Expert Guidance:
Selecting the right hardwood flooring involves considering factors such as wood species, color, and maintenance requirements. Our knowledgeable team at Unique Flooring and Interiors Service is here to assist you throughout the decision-making process. We'll help you find the hardwood that aligns with your vision and lifestyle, ensuring a choice you'll cherish for years to come.
Professional Installation:
Installing hardwood flooring requires precision and skill to achieve a flawless result. Our experienced installation team is dedicated to bringing your vision to life. From proper subfloor preparation to meticulous installation, we ensure that your hardwood floors look stunning and perform beautifully.
Why Choose Unique Flooring and Interiors Service for Hardwood Flooring?
Diverse Selection: Our hardwood collection offers a variety of options to match your style and preferences.
Expert Advice: Our team provides personalized guidance to help you choose the perfect hardwood for your space.
Skilled Installation: Our installation experts ensure a seamless and professional installation process.
Elegance and Durability: Enjoy the sophistication and longevity that only hardwood flooring can provide.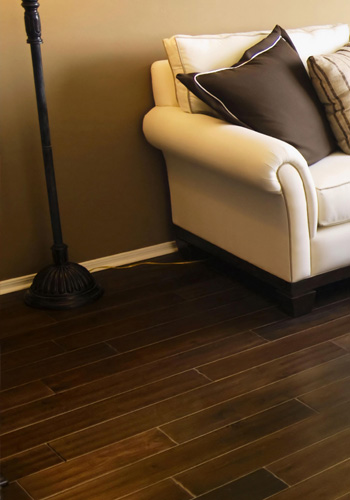 Elevate your space with the unmatched beauty of hardwood flooring from Unique Flooring and Interiors Service.
Contact us today to explore our collection and begin your journey towards a truly exceptional flooring solution.