Carpet

Welcome to Unique Flooring and Interiors Service – Your Carpet Experts!
When it comes to comfort, warmth, and timeless elegance, few flooring options can match the appeal of carpets. At Unique Flooring and Interiors Service, we understand the unique charm that carpets bring to homes and businesses alike. With our extensive selection, expert guidance, and impeccable installation, we're your go-to source for all things carpet-related.
Our Carpet Collection:
Explore our diverse collection of carpets that cater to a wide range of tastes and needs, featuring renowned brands such as Gulistan, Mathews & Parlo and Mohawk. Whether you're envisioning a cozy living room retreat, a sophisticated bedroom oasis, or a welcoming commercial space, we have the perfect carpet options for you. From plush and luxurious to practical and durable, our range includes:
Saxony, Plush and Shag: Sink your feet into the indulgent softness of plush and shag carpets. These options offer unparalleled comfort and a touch of opulence that transforms any room into a haven of relaxation.
Berber and Textured: Seeking a more textured and durable option? Our Berber and textured carpets combine style with resilience, making them an ideal choice for high-traffic areas and busy households.
Patterned and Printed: Add a splash of personality to your space with our patterned and printed carpets. Whether you're drawn to subtle designs or bold statements, these carpets are sure to leave a lasting impression.
Neutral and Versatile: For a timeless and versatile look, our selection of neutral-toned carpets complements a variety of interior styles. They create a serene backdrop that can be easily paired with different décor elements.
Expert Guidance:
Choosing the perfect carpet involves more than just selecting a color and texture. Our experienced team at Unique Flooring and Interiors Service is here to guide you through the process. We take the time to understand your preferences, lifestyle, and the specific requirements of your space. Our experts will help you find the carpet that aligns perfectly with your vision, ensuring both aesthetics and functionality.
Professional Installation:
Installing carpets requires precision and care to ensure a flawless finish. Our skilled installation team brings years of experience to the table, ensuring that your chosen carpet is laid down with utmost attention to detail. From measuring and preparation to installation and finishing touches, we handle every step of the process to guarantee a result that exceeds your expectations.
Why Choose Unique Flooring and Interiors ?
Variety: Our diverse carpet collection ensures you'll find the perfect match for your style and needs.
Expertise: With decades of experience, our team provides informed guidance to help you make the right carpet choice.
Quality Installation: Our installation team is dedicated to delivering a seamless and professional installation process.
Comfort and Elegance: Experience the warmth, comfort, and sophistication that only carpets can bring to your space.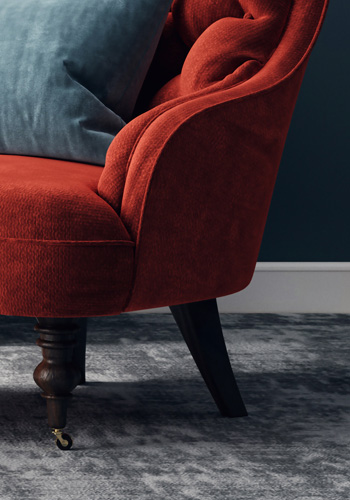 Elevate your interior with the luxurious touch of carpets from Unique Flooring and Interiors Service
Contact us today to explore our collection and start your journey towards a cozier and more inviting environment.